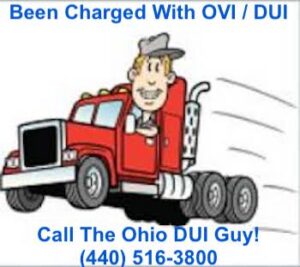 If you, a friend or acquaintance has been charged with and arrested for a OVI with a commercial driver's license, we highly recommend that you to consult with a skilled Ohio CDL OVI / DUI defense attorney. An experienced Cleveland OVI defense lawyer knows what it takes to fight DUI / OVI charges related to commercial driver's license CDL. We will investigate the facts of the OVI case and create a tailored defense plan to challenge the prosecution's case against you. Don't wait call today for your free consultation with a skilled Ohio DUI defense lawyer at Quinn Legal Associates we will even come to you.
This is a critical matter in the event that you're facing OVI charges in the state of Ohio. Nevertheless, the OVI / DUI implications for commercial driver license CDL holders might not only impact your freedom but could also affect your ability to earn a living. Facing Ohio OVI charges, failing a field sobriety test FST, or declining to take an OVI / DUI blood, urine or breath test could lead to instant suspension and even disqualification of your commercial driver's license. These penalties would be in addition to the standard OVI penalties and fines for non CDL drivers face as well.
Call us today to set up your free consultation. At the consultation one of our experienced Ohio DUI / OVI defense lawyers will look at the facts of your case, listen to your concerns and questions, and explain all your legal options. We represent clients throughout the greater Cleveland OH metropolitan area and Northern Ohio.
Information Video Library
These videos contain valuable information concerning Ohio DUI / OVI issues