Been arrested and charged with OVI in Cleveland, OH? Don't wait contact a Ohio DUI attorney now!
You should not allow your future or your freedom to be put into the hands of a state prosecutor or police officer who has already decided you are guilty and want to prosecute you.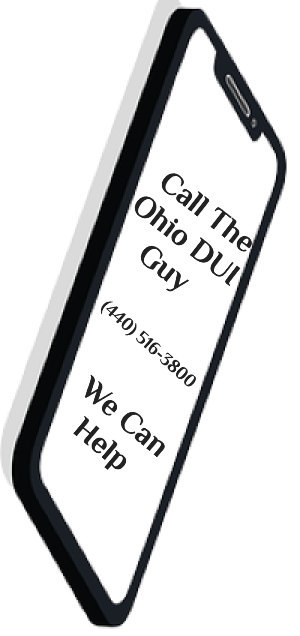 Contact an experienced Ohio DUI Lawyer who will fight for your freedom and protect your rights.
If You Have Been Arrested and Charged With an OVI in The State of Ohio It's Crucial That You Contact a Skilled Ohio DUI Attorney. We Will Come To You!
CHOOSE WISELY!
Your Rights Are at Stake!
In America, an average of 900,000 people are arrested each year for driving under the influence of drugs or alcohol and a full 1/3 of those are repeat offenders. A skilled Ohio dui attorney will help you understand what you are facing in court, and the penalties and fees you may be required to pay.
The Ohio DUI lawyers at Quinn Legal Associates, INC offer each and every one of its clients an experienced, aggressive OVI defense to those who have been arrested and charged with driving under the influence. The skilled Ohio DUI attorneys at Quinn Legal Associates, INC are dedicated to defending your rights and protecting your future.
Leave no stone uncovered when it comes to your future.
When selecting an Ohio DUI attorney, your main concern needs to be: Will this DUI defense lawyer get me good results? The Ohio DUI Guy and his team of skilled Cleveland OVI lawyers  will provide an aggressive, and skilled defense for your DUI / OVI case. If you have been charged with a DUI / OVI in Cleveland, OH  you should seek the advice of an experienced Ohio DUI lawyer who deals with DUI / OVI legal matters and knows the process inside and out including options that a public defender may not share with you.
The defense to your DUI / OVI charge is your future.
Most importantly we take a detailed and tactical approach to each and every case leaving nothing unchecked and no defense untouched. Regardless of how poorly the circumstances of your case look, the Ohio DUI Guy attorney Pat Quinn and his team of skilled Ohio OVI defense attorneys will build a legal defense to your OVI case. We will review the facts that lead to your arrest and being charged with an Ohio DUI. Through his many years of experience Ohio DUI attorney Pat Quinn has developed the knowledge and the skills to defend Ohio DUI / OVI charges. The Ohio DUI Guy attorney Pat Quinn and his team of experienced Ohio OVI lawyers know the science involved in defending Ohio DUI / OVI cases that may not be apparent to a public defender or other law firms.
A DUI / OVI conviction in Ohio can and will be costly.
The penalties of a Ohio DUI conviction depend upon your previous criminal record, the quantity of alcohol within your blood system, along with the specifics of your OVI case. Most importantly, should you have prior DUI / OVI convictions or high levels of alcohol in your system at time of your arrest can increase the penalties of a conviction.
At a minimum, you will receive a license suspension, 3 days behind bars or 3 day driver intervention program and a fine of around $1,000.00. More than one drunken driving conviction will make the penalties much worse. As an example, a 3rd OVI requires a minimum of 30 successive days behind bars (up to a max of 1 year), a fine of over $2,500.00, car forfeiture, and a minimum of 2 years driver's license suspension.
Been convicted of a previous Ohio DUI / OVI Charge?
Multiple driving under the influence conviction is going to make the penalties of an additional DUI conviction even worse. For example, a 3rd DUI will require a minimum of 30 consecutive days in jail (up to a maximum of One year), a fine of over $2,500.00, vehicle forfeiture, along with a minimum of 2 years driver's license revocation.
Ohio OVI laws state that if you should be convicted of Operating a Vehicle while Intoxicated, that this conviction will remain on your criminal record for the rest of your life. Ohio DUI laws are serious and the penalties are severe. The single most important thing that you can do for yourself is to seek out the advice of a qualified Ohio DUI attorney who knows the applicable laws and can help guide you through the legal process.
Ohio DUI Attorney Located in Cleveland OH Providing Skilled Legal Defense Representation to Those Accused of  OVI.
The Ohio DUI laws state that if you are convicted of Operating a Vehicle while Intoxicated, this conviction stays on your record for life.  If you have actually been arrested and charged with OVI in Cleveland OH, you need to do one thing as soon as possible: obtain a qualified Cleveland OVI attorney immediately.
Ohio OVI laws are complex and it's crictle you have an experienced Cleveland OVI lawyer on your side. When your future and rights are in question, there should be no doubt about who is representing you.
Ohio DUI / OVI laws are complicated. The penalties are severe. Be certain you select a skilled and knowledgeable Ohio OVI defense lawyer.
The team of DUI/OVI attorneys at Quinn Legal Associates, Inc. is ready, willing, and want to answer any questions you have about your case and the law. However, whether you retain this firm or another, the importance of retaining a skilled Ohio OVI lawyer that you trust as soon as possible cannot be over-emphasized.
If you or someone you know is charged with a DUI/OVI or other criminal charges, you may be confused and unclear about where to begin as well as whether or not you should talk to law enforcement. Should you have questions or you would just like to know what are your rights and options are, you should seek the advice of an experienced Ohio DUI lawyer who has the knowledge to successfully defend your rights.
Ohio DUI attorney Patrick D. Quinn is an expert in Ohio OVI / DUI cases.  If you hire us to represent you in your DUI / OVI case we will attack the evidence the prosecutors are going to present against you such as blood, urine or breath test and try to have it thrown out. If you are charged with a  OVI / DUI, we will try to create reasonable doubt as to whether or not you were impaired at the time you were arrested and try to resolve your case favorably.
Information Video Library
These videos contain valuable information concerning Ohio DUI / OVI issues
Marilise Davila
2022-10-12
Mr. Quinn is a well respected and hardworking attorney. His services are not to be abused but if you find yourself into some trouble you definitely want Mr. Quinn to represent you!
Tyler Laughlin
2022-09-27
Pat exceeded my expectations. Very professional and knowledgeable. Made me at ease with everything going on with my case and kept me updated the entire time. By far recommend.
Mr Quinn is the best attorney I have come across. He actually cared about my legal situation and was there every step of the way. Never had an issue getting in touch with him, or getting answers to any questions I had. Getting Mr. Quinn to represent me was the best decision I made.
Patrick Quinn is hands down the best OVI/DUI attorney you are going to find throughout Cleveland. From day one, he set expectations and helped steer me through the complicated legal process of obtaining the most favorable judgement in court. He is worth every penny and I wouldn't think twice about recommending him to any friends or family who end up in an unfortunate situation. Thank you for everything. You truly are life saver!
Tirzah Pouliot
2022-08-31
The representation I received from everyone at Quinn Legal Associates was outstanding. They showed up for me when I needed them and helped me resolve my case in a way that was incredibly beneficial for me. If you're looking for a legal team that will ensure you get the best outcome I would highly recommend you call Quinn Legal Associates.
In May 2022, I made the mistake of having 3 glasses of wine and driving home. Around the corner from my home, I received a text from my friend making sure I got home ok. I looked down at my phone and when I looked up, a car was parked on the street right in front of me. I totaled my car and had minor injuries. I refused the breathalyzer test and field sobriety, so was arrested right then. It was the worst night of my life. I have never been in trouble and never drive drunk. The next day, I contacted Pat Quinn to represent me. There were minor hiccups with courts not being prepared for my pre trial and then the courts closed due to protesting. Pat was able to get me driving privileges within 11 days of my accident. My charges were reduced to Failure to Control and I got zero points on my license. If it wasn't for Pat, I'm not sure what would have happened! Huge thanks to him for his work ethic and compassion.
Pat Quinn the Ohio DUI Guy is hands down THE best attorney to call for your dui case Pat and his team are professional, knowledgeable, and personable, treating their clients like they would treat one of their own family members - not just another client with a dui case. If your seriously wanting to win, I highly recommended Pat Quinn the Ohio DUI Guy for the win !
Forever Anonymous
2022-08-17
Atty Quinn is Phenomenal. And represent his clients with compassion. Willingness to listen. as well as Good Judgment, Be Honest. And you win with Atty Quinn I thank you.