Been arrested and charged with OVI in Cleveland, OH? Don't wait contact a Ohio DUI attorney now!
You should not allow your future or your freedom to be put into the hands of a state prosecutor or police officer who has already decided you are guilty and want to prosecute you.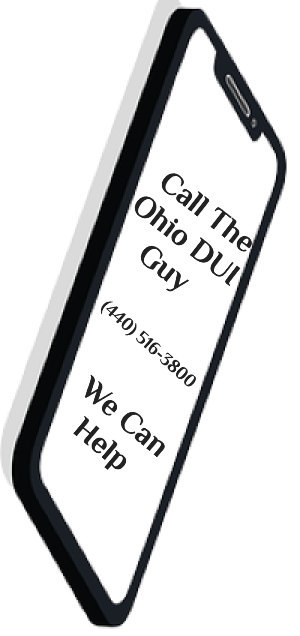 Contact an experienced Ohio DUI Lawyer who will fight for your freedom and protect your rights.
If You Have Been Arrested and Charged With an OVI in The State of Ohio It's Crucial That You Contact a Skilled Ohio DUI Attorney. We Will Come To You!
CHOOSE WISELY!
Your Rights Are at Stake!
In America, an average of 900,000 people are arrested each year for driving under the influence of drugs or alcohol and a full 1/3 of those are repeat offenders. A skilled Ohio dui attorney will help you understand what you are facing in court, and the penalties and fees you may be required to pay.
The Ohio DUI lawyers at Quinn Legal Associates, INC offer each and every one of its clients an experienced, aggressive OVI defense to those who have been arrested and charged with driving under the influence. The skilled Ohio DUI attorneys at Quinn Legal Associates, INC are dedicated to defending your rights and protecting your future.
Leave no stone uncovered when it comes to your future.
When selecting an Ohio DUI attorney, your main concern needs to be: Will this DUI defense lawyer get me good results? The Ohio DUI Guy and his team of skilled Cleveland OVI lawyers  will provide an aggressive, and skilled defense for your DUI / OVI case. If you have been charged with a DUI / OVI in Cleveland, OH  you should seek the advice of an experienced Ohio DUI lawyer who deals with DUI / OVI legal matters and knows the process inside and out including options that a public defender may not share with you.
The defense to your DUI / OVI charge is your future.
Most importantly we take a detailed and tactical approach to each and every case leaving nothing unchecked and no defense untouched. Regardless of how poorly the circumstances of your case look, the Ohio DUI Guy attorney Pat Quinn and his team of skilled Ohio OVI defense attorneys will build a legal defense to your OVI case. We will review the facts that lead to your arrest and being charged with an Ohio DUI. Through his many years of experience Ohio DUI attorney Pat Quinn has developed the knowledge and the skills to defend Ohio DUI / OVI charges. The Ohio DUI Guy attorney Pat Quinn and his team of experienced Ohio OVI lawyers know the science involved in defending Ohio DUI / OVI cases that may not be apparent to a public defender or other law firms.
A DUI / OVI conviction in Ohio can and will be costly.
The penalties of a Ohio DUI conviction depend upon your previous criminal record, the quantity of alcohol within your blood system, along with the specifics of your OVI case. Most importantly, should you have prior DUI / OVI convictions or high levels of alcohol in your system at time of your arrest can increase the penalties of a conviction.
At a minimum, you will receive a license suspension, 3 days behind bars or 3 day driver intervention program and a fine of around $1,000.00. More than one drunken driving conviction will make the penalties much worse. As an example, a 3rd OVI requires a minimum of 30 successive days behind bars (up to a max of 1 year), a fine of over $2,500.00, car forfeiture, and a minimum of 2 years driver's license suspension.
Been convicted of a previous Ohio DUI / OVI Charge?
Multiple driving under the influence conviction is going to make the penalties of an additional DUI conviction even worse. For example, a 3rd DUI will require a minimum of 30 consecutive days in jail (up to a maximum of One year), a fine of over $2,500.00, vehicle forfeiture, along with a minimum of 2 years driver's license revocation.
Ohio OVI laws state that if you should be convicted of Operating a Vehicle while Intoxicated, that this conviction will remain on your criminal record for the rest of your life. Ohio DUI laws are serious and the penalties are severe. The single most important thing that you can do for yourself is to seek out the advice of a qualified Ohio DUI attorney who knows the applicable laws and can help guide you through the legal process.
Ohio DUI Attorney Located in Cleveland OH Providing Skilled Legal Defense Representation to Those Accused of  OVI.
The Ohio DUI laws state that if you are convicted of Operating a Vehicle while Intoxicated, this conviction stays on your record for life.  If you have actually been arrested and charged with OVI in Cleveland OH, you need to do one thing as soon as possible: obtain a qualified Cleveland OVI attorney immediately.
Ohio OVI laws are complex and it's crictle you have an experienced Cleveland OVI lawyer on your side. When your future and rights are in question, there should be no doubt about who is representing you.
Ohio DUI / OVI laws are complicated. The penalties are severe. Be certain you select a skilled and knowledgeable Ohio OVI defense lawyer.
The team of DUI/OVI attorneys at Quinn Legal Associates, Inc. is ready, willing, and want to answer any questions you have about your case and the law. However, whether you retain this firm or another, the importance of retaining a skilled Ohio OVI lawyer that you trust as soon as possible cannot be over-emphasized.
If you or someone you know is charged with a DUI/OVI or other criminal charges, you may be confused and unclear about where to begin as well as whether or not you should talk to law enforcement. Should you have questions or you would just like to know what are your rights and options are, you should seek the advice of an experienced Ohio DUI lawyer who has the knowledge to successfully defend your rights.
Ohio DUI attorney Patrick D. Quinn is an expert in Ohio OVI / DUI cases.  If you hire us to represent you in your DUI / OVI case we will attack the evidence the prosecutors are going to present against you such as blood, urine or breath test and try to have it thrown out. If you are charged with a  OVI / DUI, we will try to create reasonable doubt as to whether or not you were impaired at the time you were arrested and try to resolve your case favorably.
Information Video Library
These videos contain valuable information concerning Ohio DUI / OVI issues
He did a great job, if you're in trouble use Mr Quinn.
Pat answered very quickly anytime I needed him throughout the process. There is no one that will take care of you like pat, he was very caring and took my case personal . There wasn't one moment I was worried, he informed me of anything I needed to know and prepared me the best I could be. I highly recommend pats services to anyone in need of help during a bad time in your life.
Pat Quinn and his amazing associates delivered on a level unlike any other! Got my sentence dramatically decreased. I wouldn't hesitate to use them again (even though I will never have to) however, I will 100% recommend them to any and everybody in a dui situation! Thanks again!
Sethulous Maximus
2022-05-03
Very professional and knowledgeable.
Samuel Scarnati
2022-05-02
Easy to contact & quick to respond. Came to my house on a Sunday morning to discuss my case. Got my first offense reduced to license points and a Drug & Alcohol education course. Very personable and disarming, clearly has a great deal of experience. Would recommend.
Patrick makes you feel like he has known you for years and brings a calm to you that gives you the confidence that everything is going to be ok. Patrick works hard and looks into every possible outlet to get you the best possible result. I wouldn't look to anyone else and would refer him to anyone that is in this situation. Patrick is the best at what he does and and is very thorough and professional.
Finding myself in this situation for the first time was devastating in so many ways. I had no idea where to turn for help. After a brief association with another firm, I choose not to name, I was beyond fortunate to retain Mr. Pat Quinn. I am a CDL holder and my licence is my livelihood, being my chief concern, Mr. Quinn explained exactly the process we would follow. I was able to retain my CDL while my case was pending. Once my case was adjudicated, to complete satisfaction, I received a fine, I brought $700 in cash and had planned to write a check for the balance, if course they did not accept checks. Mr Pat Quinn, without hesitation, pulled out his own credit card and paid the balance. I reimbursed him immediately with said check. I ask you, how many of your lawyers would do that? In closing, make no mistake, this is the premier " dui guy" and I encourage you to avail yourself of his considerable talents, influence, and professionalism. Thanks again Pat.
Mr. Quinn absolutely did everything he possibly could for my possession and theft cases. Just like his website states that if left in the hands of a terrible public defender or no representation at all, I'm almost sure I would gotten jail time. Absolutely grateful for him and his team. I myself had to put in work of my own to fix my wrongs, without that, none of this would have been possible. Thank you
After I had contacted Pat Quinn, he got back to me quickly and we had discussed my case when we had met up at my home on the same day. He is very professional and knowledgeable about the law and how it applies to DUIs, etc. He got my DUI reduced with no points and had successfully got an ALS (Automatic License Suspension) charge dismissed.He made himself available to answer any of my questions or concerns. I highly recommended Pat and his team!
Angela Tiscenko
2022-04-06
When I contacted Patrick Quinn, he got back to me within an hour. We discussed my case and met up within days. He was very professional and thorough about what was going to happen. I was very nervous, yet he made it so easy. He got my second ovi reduced with absolutely no points, as well as other charges dismissed. If you are in need of a lawyer, he is THE guy! Highly recommended!!